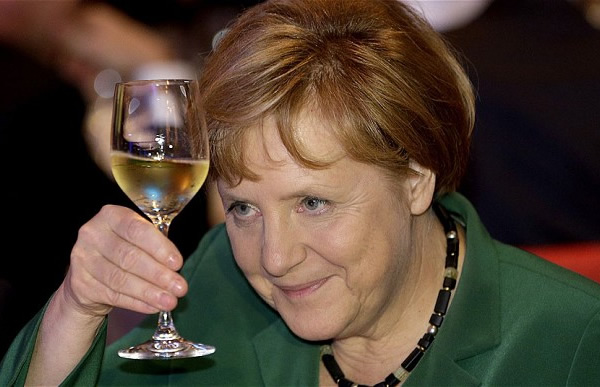 Germany's upcoming election is eliciting a collective yawn in Europe, with a Merkel win almost certain. But surprises may be in store in who voters choose to be with her in government.
Compared to some of its neighbors, Germany isn't known for having elections with edge-of-your-seat excitement. Particularly in the past decade, as Angela Merkel's conservative CDU/CSU bloc has dominated politics, federal elections haven't had much in the way of surprises.
But this year was supposed to be different. People expected a real contest between two credible candidates on September 24. That didn't pan out.
Merkel has now been in power for twelve years, and she is running for a historic fourth term that could make her, along with Helmut Kohl, the longest-serving chancellor in modern German history. But many of her decisions have proved unpopular, particularly her controversial move to welcome Syrian refugees fleeing that country's civil war in August 2015. It was thought that voters were ready for change.