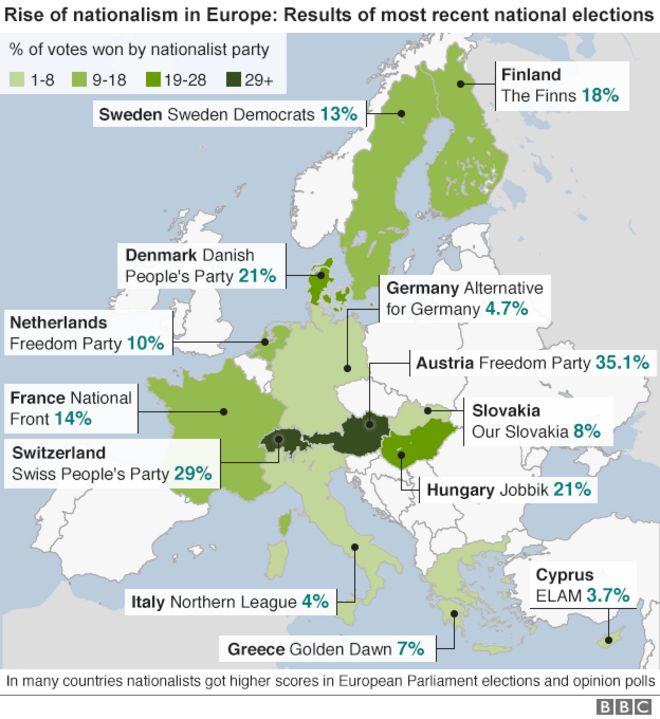 Populism is other people, according to the British media.
Austria's presidential election on Sunday, in which the country came within a hair's breadth of electing its first far-right head of state since World War II, has generated a new round of media coverage on the rise of extremist parties across Europe.
Today the BBC published an analysis of the 'Widespread revolt against the political centre', tracing the rise of these parties. It is accompanied by a map showing the percentage of votes won by "nationalist parties" in the most recent elections. 
Notice anything strange about this map? According to the BBC, the UK is either not part of Europe, or has no nationalist party.